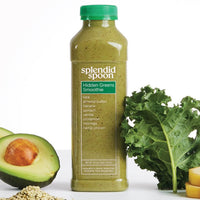 FREE GIFT: Hidden Greens Smoothie
The protein shake, reimagined with sweet and creamy nut butters.
On-Demand Box FAQs
When will my order ship?
---
Orders placed Monday-Wednesday will ship the next day. Orders placed Thursday-Sunday will ship the following Monday.
---
Can I order more than one box?
Yes, you are welcome to order multiple On-Demand Boxes for yourself and to gift to your friends and family. Please submit one order per On-Demand Box.
---
Why are you charging for shipping now on the On-Demand Box store?
Throughout 2022, Splendid Spoon has continued to bear the cost of increased fuel and freight charges across our shipping network. Keeping shipping as a separate charge allows us to communicate clearly what this cost is. We do not expect to increase this charge again in the near future, but it does also allow us to be nimble as fuel and freight costs continue to be volatile.
---
Why are prices increasing on the On-Demand Box Store?
The cost for our meals continues to fluctuate and is most impacted by labor costs. Simply put, more labor intensive meals such as our Soup and Grain Bowls which have a high concentration of varied ingredients and ingredient preparations, are more expensive to make than our Smoothies which require less manual labor to produce. We have adjusted the prices of bundles containing these categories accordingly, and will continue to be transparent with our customers, especially as we realize additional cost efficiencies in labor.
---
Why are some meals/flavors not available for On-Demand Boxes?
We've worked with our fulfillment partners to figure out how to offer an extra shipment of Splendid Spoon meals in addition to our scheduled weekly deliveries. Unfortunately, not all meals are available in this one-off delivery format.
---
Is this connected to my Splendid Spoon customer account?
No, our On-Demand Boxes are not connected to your normal Splendid Spoon customer account. On-Demand Boxes are a one-time purchase and are delivered in addition to your weekly deliveries.
---
Can I cancel my On-Demand Box order?
We're doing our best to fulfill On-Demand Box orders as quickly as possible. Should you need to cancel your order, please contact us at hello@splendidspoon.com as soon as possible and we will do our best to cancel it before it is shipped.
---
Want a different option for your On-Demand Box?
We'd love to know. Reach out and we will share your feedback with our team.
Add on to your box with exclusive offers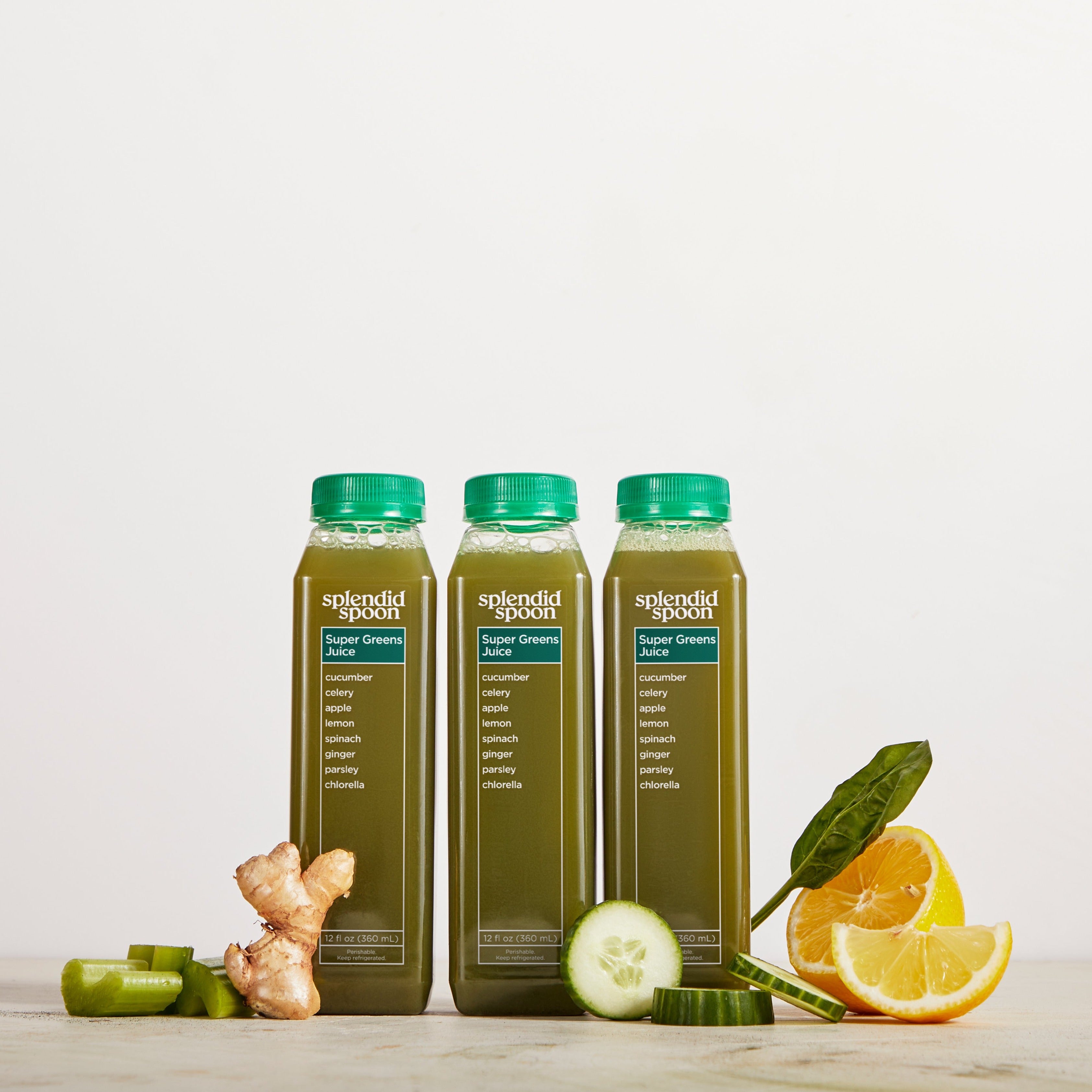 Lower Sugar Trio
3x of our Super Greens Juice
---
$21.75
Deal Price: $18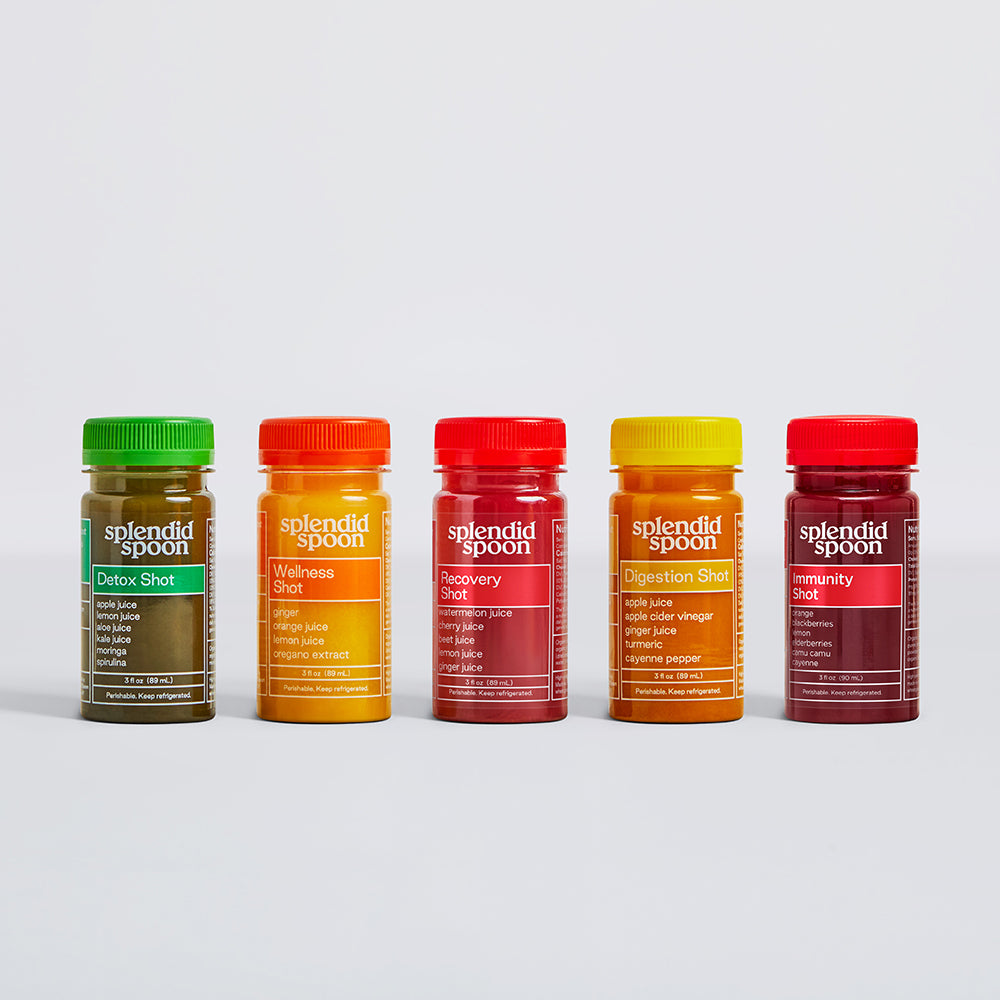 Shots Discovery Bundle
5x of our Best-Selling Shots
---
$26
Deal Price: $20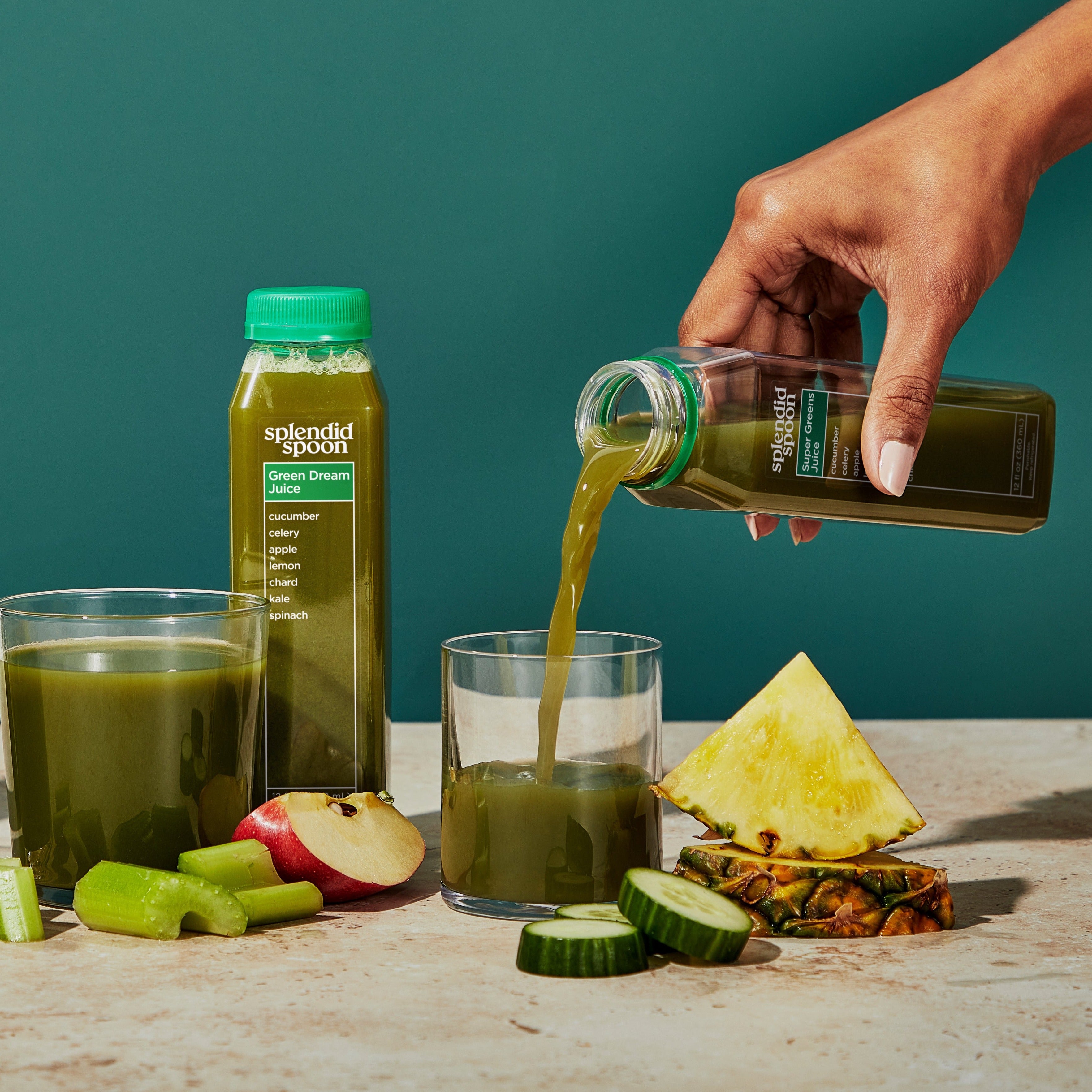 Hydration Bundle
5 bottles of our most popular juices
---
$36.25
Deal Price: $30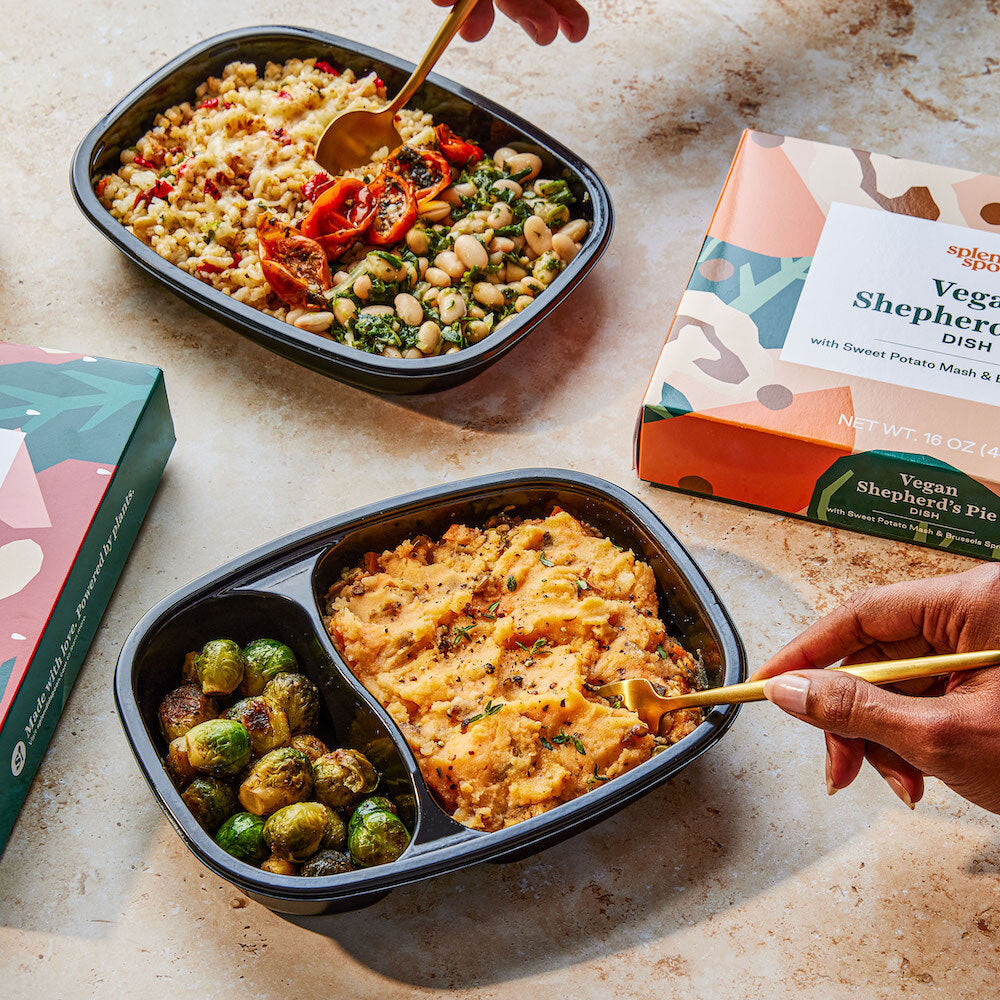 Dishes Trio
1x Falafel, 1x Risotto & 1x Shepard's Pie
---
$40.47
Deal Price: $36